Update for Nov 10-14
This year, we are investigating how Blended Learning can help us redefine the work we do with our students.  
These seven characteristics "create an environment  where students and teachers learn and teach more effectively. Blended learning can provide students with choice and voice in their learning and is dynamically customized for each student, reaching students of varying learning styles."
On Friday, we attempted our first Community Meeting of the year to celebrate our accomplishments so far and to begin the work of defining the key principles we stand for as a learning community.  We gave students a voice in this process by asking each homeroom to complete the phrase: "At Alton Darby Elementary, we are ______________."  I am excited to see what students think best completes this statement.

As I was reflecting on Friday's meeting, I thought about one of the Blended Learning characteristics called Community Mindset.  Honestly, I am still learning what these characteristics mean for the work that we do. But I am excited when I think about what we've accomplished so far this year. Consider the definition for Community Mindset:
The district culture is one in which teachers and students are empowered and inspired to teach and learn from one another. Learning is a partnership and a shared experience in a student centered classroom. Student learning is personalized and encourages critical thinking.
When I think about Friday's meeting, I believe that we are establishing a partnership with our students and providing them with a voice in their learning. Thank you so much for your support, ideas, and encouragement! Let's keep this momentum going!

-Herb
Upcoming Events

 
Mon Nov 10, 2014
6:30pm – 7pm PTO Executive Mtg

 
7pm – 8pm PTO General Mtg
5th Grade Meeting with See Kids Dream
Team Time with Herb — Let me know if you want to meet!
8am – Building Improvement Team Meeting, Media Center
End of K-5 Grading Period
Progress Report Timeline:
Nov 17-20, 2014
   BOOK FAIR!
7pm – ADE/DCR Parent Meeting at Bradley HS 
Tue, Nov 18, 2014
3:30 at ADE–possible date for first teacher steering committee meeting—more info to come, stay tuned
7pm – Assessment and Accountability Summit, Weaver Middle School


Wed Nov 19, 2014     
3:45pm – 8:15pm Parent-Teacher Conference Night

 
Wed Nov 26-28, 2014    No School

December
 
Tue Dec 2, 2014        
 8am – 9am Building Improvement Team mtg
 
Wed Dec 3, 2014         
3:35-4:20 ADE/DCR Staff Meeting at ADE
Articles Worth Reading
Student choice continuum by @friEdTechnology via @Silvana_Hoxha @vhill01 #stuchoice #pbl #makered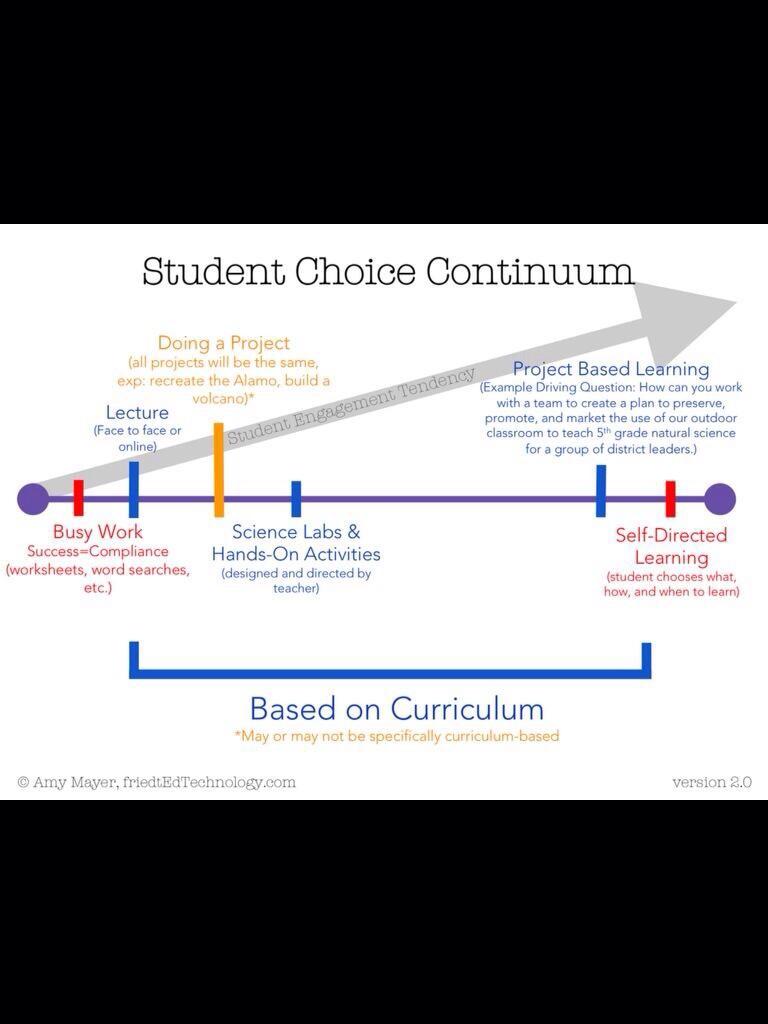 The 5 Recent Google Drive Updates Teachers Should Know About http://zite.to/1xb7e6L
Becoming More Receptive to Feedback: 3 Muscle-Builders! http://zite.to/1GCXy82 
(Mind)-setting students up to succeed: social-psychological interventions in the classroom http://zite.to/1ALkwJu
14 Things That Are Obsolete in 21st Century Schools http://ingvihrannar.com/14-things-that-are-obsolete-in-21st-century-schools/
100 Schools Worth Visiting http://gettingsmart.com/2014/11/100-schools-worth-visiting/