Update for Oct 5-9
When I started writing this update, I was stuck.  I didn't know what to write or what the focus would be this week.  I thought about the topics I had written about already – culture, learning, shared vision – but was still stuck.

So I just went with it.

We go through each day at school as prepared as possible and ready to make decisions on the fly.  A website called busyteacher.org claims teachers make 1,500 decisions each day.  I think that's a low estimate — 27 to 30 students, a litany standards, and schedules all demand fast decision-making. Thankfully, it's a skill that is strong with most teachers.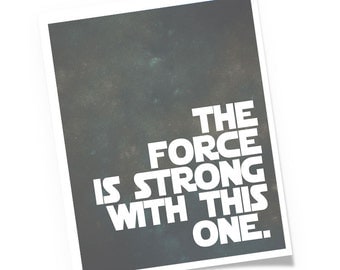 But there are times when we are just stuck. 

We don't know what to do yet and we have that uncomfortable feeling of ineptitude.

That feeling of not being able to do something is just part of being stuck – It comes with the process of learning.

The good thing about being stuck is that we get the opportunity to grow and get stronger through the process of getting unstuck. 

Figuring out how to proceed often leads to collaboration, reflection, investigation and seeking clarity. Those are pretty remarkable outcomes from not knowing what to do next.

So the next time I am stuck, I am going to remember that it's part of learning.  We don't have all the answers (I doubt we ever will).  But accepting that getting "stuck" is part of learning will help us be more comfortable when we don't know what to do next.

Have a great week!

-Herb


Articles that pushed my thinking —

Leadership is a Choice http://esheninger.blogspot.com/2015/09/leadership-is-choice.html?spref=tw

Three Things We Need To Remember When We All Hit "The Dark Side" http://www.inc.com/betty-liu/three-things-to-remember-when-we-all-hit-the-dark-side-.html

Learner-Centered Vision Will Frame Next Generation Learning http://gettingsmart.com/2015/09/learner-centered-vision-will-frame-next-generation-learning/

Innovation… Just like your mama used to make: http://eepurl.com/bAfcR1


Video that made me chuckle —




http://abc7news.com/society/baseball-announcers-poke-fun-at-group-of-sorority-girls-taking-selfies/1013853/

Upcoming Dates


Oct 5-9 — Fall Conference Week, Conference Night is Oct 7.
Oct 5 — PTO General Meeting, 7pm
Oct 6 — Building Improvement Team meeting, 8am; I-Time Begins!
Oct 9 — Fire Prevention assemblies (See email); Interims due if no P/T Conference
Oct 10 — Community Cardboard Challenge, Heritage Middle School, 9-12pm
Oct 14 — IAT Team meeting, 3:30
Oct 16 — COI Day, No School for Students
Oct 23 — Staff Meeting w/ Dr. John
Oct 26 — Yearbook Cover Contest begins / State of the Schools @ Bradley H.S.
Oct 28 — IAT Team meeting, 3:30
Nov 2 — PTO Meeting, 7pm
Nov 3 — Hilliard U Day, No School for Students
Nov 5 — Steering Committee Meeting in PM at CO
Nov 6 — Board Building Tour, AM before school